4595029_000001_start
Loss Promotion!Rare Chinese Peony Bonsai Planting $ 0.67 / bag $ 0.34 / bag
Best-Selling!200pcs Hanging Petunia Mixed flores C $ 0.70 / bag $ 0.35 / bag
100pcs flower daffodil,daffodil flores(not daffodi $ 0.60 / bag $ 0.30 / bag
100 Pcs/Bag Promotion!Thyme Herb the Bonsai of pe $ 0.98 / bag $ 0.49 / bag
100 Pieces/Pack Best-Selling!White Campanula Flow $ 0.94 / bag$ 0.47 / bag
100pcs/bag colorful bonsai hibiscus flores,Hibisc $ 0.80 / bag$ 0.40 / bag
Time-Limit!!RED Torch Ginger Plant Flower bonsai – $ 0.80 / bag$ 0.40 / bag
Sale! 100 Pcs/Bag Foxtail Barley Ornamental Grass $ 0.80 / bag$ 0.40 / bag
Welcome to our shop
Buyer friends , We are a very big seeds company in china, we sold Plants more than 15 years, In your country, we have many long-term customers and friends. they are very satisfied with our service and products. please feel free to buy, Price is the best,service is also the best too,thanks!
Please note:
The minimum order : 1.0 USD
If you buy any products more than 0.8USD , Send one pack $1 Rainbow Rose Seeds for free gift.
If you buy more than 5.0 USD, i will give you a 2 USD OFF Coupon as new store open.
click here for find more new arrival 2018 seeds

click to find store best selling

click to get $2 – $20 store coupons

4595029_000001_end
Product_start
Name: Sale!100 pcs/Bag Rare Calla Lily bonsai,Rhizomes High Survival Rate Calla Lily Flower garden, 18 Colors,#654Z8P
Quantity: 100 pcs
Germination time: 10-15 days
For germination temperature: 18-20 Celsius.
Package: Simple Packing
Bulb Size: ? 0.5~1.2 CM Diameter
Planting instructions:

Calla Hi warm and humid and slightly shaded environment, but flowering to sunny, otherwise greenish spathe, affecting the quality of the bulbs planted in the prepared bowl, germination optimum temperature around 20 degrees, usually when available flowering.
Product_end
4595029_000002_start
More Recommend Popular Plants
dear click the picture ,to buy more popular flower seeds and get more discount and gift


dear click the picture ,to buy more fruit seeds and get more discount and gift


dear click the picture ,to buy more vegetable seeds and get more discount and gift


dear click the picture ,to buy more bonsai tree seeds and get more discount and gift


dear click the picture ,to buy more Flower Bulbs and get more discount and gift


Best Selling during 30 days
New Arrival 2018!50 Pieces/lot the rare US $0.32
100pcs/bag Carrot Bonsai,fruit vegetable US $0.40
New 2018!Unique Gloxinia Garden Perennia US $0.36
Professional Packaging 100PCS Colorful E US $0.45
Lowest Price!20pcs Lemon Tree Plants fru US $0.39
New Fresh 100 PCS/Pack Yellow Pitaya Fru US $0.31
Hot Sale! 100 Pieces A Lot American forg US $0.42
100pcs/bag Mandevilla Sanderi -Dipladeni US $0.40
Rare Bonsai Varieties Azalea floresling US $0.30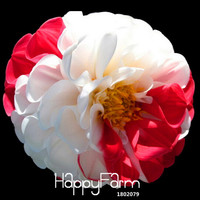 Loss Promotion!100 Pcs/Pack Red and Whit US $0.34
Time-Limit!!100 PCS/Lot Blue Pink Lycori US $0.37
10pcs/bag Thumb watermelon flores,Cucame US $0.40
30pcs/bag Vegetable flores balcony parsl US $0.40
Genuine!Giant Japan Strawberry Bonsai, 1 US $0.45
Time-Limit!! 200 Pieces/Pack Pampas Gras US $0.40
A Package 100 Pieces Lilium brownii Flo US $0.40
100 Pcs/Lot Best-Selling!Cananga odorat US $0.46
1pcs/bag Decoration Pendant Non-woven L US $1.06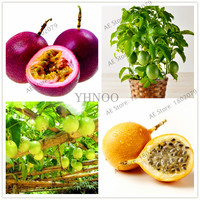 20pcs/bag Passion Fruit(Passiflora eduli US $0.40
Loss Promotion!200 Pcs/pack Red White Ca US $0.30
Big Promotion!50 PCS/Lot rose apple Bons US $0.44
Time-Limit!!White Petunia Petals Plants US $0.32
Loss Promotion!Rare Chinese Peony Bonsai US $0.34
Genuine!200 Trinidad Scorpion Hot Pepp US $0.36
100 Pieces/Bag Hot Sale! PAULOWNIA Tome US $0.42
Big Promotion!100 PCS/Lot Red Begonia Fl US $0.28
New 2018!Rainbow Chrysanthemum Flower Bo US $0.35
Mixed color100 pcs Rare Geranium flores, US $0.30
Big Promotion!A Package 50 Pieces Giant US $0.44
Loss Promotion!Potted plant Plants Bonsa US $0.35
New Arrival!Unique Red Gloxinia Garden P US $0.37
1pcs/bag Snowman Santa Patted Ring Pops US $1.12
100 PCS Big Promotion!DIY Home Garden P US $0.49
Big Promotion!100pcs/bag lavender Bonsai US $0.45
1pcs/bag Christmas gift bags,Christmas s US $0.89
Hot Sale!Rare purple Timor Bamboo Plants US $0.51
New Arrival!100 Pcs/Lot Passion Flower f US $0.28
New Rare Blue Cypress Trees Platycladus US $0.40
Genuine! 20 Pieces/Pack Hydrangea Plants US $0.50
Big Sale!Bonsai Clematis Bulbs Wire Lotu US $0.31
Hot Sale!100 plant/Bag Italian Lettuce b US $0.40
Hot Sale 100pcs/bag Water Hyacinth flore US $0.60
A Package 100 Pcs Black Pearl Tomato flo US $0.45
100pcs rare rainbow mini Hyacinth flores US $0.50
1pcs/bag Christmas Hat Santa Claus Reind US $1.99
New Fresh Japan Black Rose Geranium Flow US $0.95
Best-Selling!Hot Selling Mix Clematis Pl US $0.39
Best-Selling! 20 Pieces/Pack Potted plan US $0.40
103 pcs/lot mix beautiful clematis plant US $0.30
Big Sale!100 pcs/bag Rare Red Wine Chrys US $0.34
Hot Sale!Rare Silver Heart Lucky Bamboo US $0.34

4595029_000002_end