4595029_000001_start

Loss Promotion!100 Pcs/Pack Red and White Dahlia B $ 0.67 / bag $ 0.34 / bag
100 Pcs/Pack Big Sale!Sweet Melon bonsai,Non GMO, $ 0.90 / bag $ 0.45 / bag
100pcs/bag Carrot bonsai,fruit vegetable flores, N $ 0.80 / bag $ 0.40 / bag
Big Sale!Bonsai Clematis Bulbs Wire Lotus Plant Ga $ 0.39 / bag $ 0.31 / bag
New Arrival!100 Pieces/pack Ball cactus Plants rar $ 1.21 / bag$ 0.60 / bag

New 2018!wholesale different Petunia hanging Petun $ 1.96 / bag$ 0.98 / bag
Hot Sale!Purple Univalve Geranium bonsai Perennial $ 0.78 / bag$ 0.39 / bag
100 Pcs/Lot Best-Selling!Cananga odorata, Ylang-Y $ 0.92 / bag$ 0.46 / bag
Welcome to our shop
Buyer friends , We are a very big seeds company in china, we sold Plants more than 15 years, In your country, we have many long-term customers and friends. they are very satisfied with our service and products. please feel free to buy, Price is the best,service is also the best too,thanks!
Please note:
The minimum order : 1.0 USD
If you buy any products more than 0.8USD , Send one pack $1 Rainbow Rose Seeds for free gift.
If you buy more than 5.0 USD, i will give you a 2 USD OFF Coupon as new store open.
click here for find more new arrival 2018 seeds

click to find store best selling

click to get $2 – $20 store coupons


4595029_000001_end
Product_start
Name: New Fresh Green Maidenhair Flower plant Potted Herb Garden Marigold Chrysanthemum Bonsai flores 50 Pcs/lot,#NG6CCL
Quantity: 50 pcs
Germination time: 5-8 days
For germination temperature: 22-24 Celsius.
Package: 1 PP Simple Packaging
Applications: farm,Balcony, roof, garden, living room, study, windows, office, etc.
Planting instructions:

It can be planted throughout the year. Due to the requirements of maidenhair sowing temperatures above 15 degrees Celsius (or heating insulation condition), after sowing slightly covered with vermiculite. Maidenhair the germination optimum temperature 22 to 24 degrees Celsius, the germination time 5-8 days.
Product_end
4595029_000002_start
More Recommend Popular Plants
dear click the picture ,to buy more popular flower seeds and get more discount and gift


dear click the picture ,to buy more fruit seeds and get more discount and gift


dear click the picture ,to buy more vegetable seeds and get more discount and gift


dear click the picture ,to buy more bonsai tree seeds and get more discount and gift


dear click the picture ,to buy more Flower Bulbs and get more discount and gift

Best Selling during 30 days
100PCS/BAG Impatiens Flower flores,Beaut US $0.40
Hot Sale!100 Pcs/Bag Yellow Cherry Tomat US $0.28
Best-Selling!100 PCS/Bag 13 Varieties of US $0.33
New Arrival!Unique Red Gloxinia Garden P US $0.37
100 Pcs/Pack New Arrival!Brussel Sprout US $0.46
New Arrival!100pcs/Lot 99 Kinds to choos US $0.30
Loss Promotion!Sweet Hami Melon bonsai F US $0.38
10 pcs sweet peach flores,Peach Tree pla US $0.40
100 Pcs/Lot Big Sale!Basket Of Gold Gol US $0.40
Lowest Price! 100 Pcs/Lot Honeysuckle Vi US $0.40
New 2018!Indoor Potted Flowers Strelitzi US $0.25
Big Promotion!10pcs Broccoli Plants,Caul US $0.35
New Arrival!cheap water lily garden, Bo US $0.31
New Arrival!100 Pcs/Lot Passion Flower f US $0.28
50 Pcs/PACK JAPANESE RED MAPLE TREE WITH US $0.45
New Packaging – 100 PCS Rare Big Giant S US $0.45
50pcs mixed color rare Candy Stripe rose US $0.30
Time-Limit!! 100 Pcs/Pack Bonsai pot Flo US $0.40
100 Pcs/Bag Sale!Delosperma Cooperi Tab US $0.45
Promotion!100 PCS/Bag Beauty Finger Grap US $0.30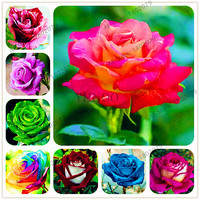 205pcs mixed color rare rose Plants bons US $0.30
100 pcs Chinese Cabbage bonsai Easy to G US $0.45
Best-Selling!100pcs mini cactus plantas US $0.30
100 Pieces/Lot Time-Limit!!Rock Cress b US $0.47
100 Pieces/Bag Best-Selling! Meadowswee US $0.41
150pcs/bag, Hosta Plants bonsai Perennia US $0.35
Lemon Slice Superbells Calibrachoa Petun US $0.30
Big Promotion!100PCS Hanging Petunia flo US $0.35
200pcs/bag Purple Giant Allium Giganteum US $0.40
Big Sale!phalaenopsis orchid plant, free US $0.35
New Arrival!Teddy Bear Sunflowers Planta US $0.39
New 2018!20pcs Rare Squash Plants,Long Z US $0.35
Big Promotion!30pcs/bag Daisy Bonsai Rar US $0.35
Mixed color100 pcs Rare Geranium flores, US $0.30
Sale!Bonsai Koshiro Azalea Plants Balcon US $0.38
A Package 100 Pcs Rainbow Tomato flores, US $0.45
Genuine! 100pcs Fresh Cornflower Plants US $0.40
Big Sale!Redskins Fruit Radish Vegetable US $0.32
Promotion!50Pcs/bag Yellow Phalaenopsis US $0.30
100 Pieces A Lot Hot Sale!Christmas Ros US $0.48
Loss Promotion!A Package 50 Pieces Rare US $0.39
103pcs / bag Chinese Yam Bonsai, Dioscor US $0.40
200 pcs/bag bonsai tomato flores, perenn US $0.40
Big Sale!White Heart Pink Side Rose bons US $0.40
Hot Sale!100 Pcs/Bag Yellow Heart Kiwi F US $0.32
Sale! 10 Pcs/Bag Dwarf sunflower Bonsai US $0.40
Hot Sale!100 Pieces/Bag Different Perenn US $0.39
1pcs/bag Lovely Women Shower Caps Colorf US $0.96
Best-Selling!BELLFARM 100PCS California US $0.40
Loss Promotion! 100 Pieces A Lot Chrysan US $0.40
Genuine! 100 Pcs/Lot Lobelia plant,bonsa US $0.40
103 Ginseng fruit garden,Potted plants,m US $0.42
Promotion!Lucky Bamboo bonsai Potted Bal US $0.30
100pcs/bag Travellers Palm (Ravenala mad US $0.40

4595029_000002_end
Â