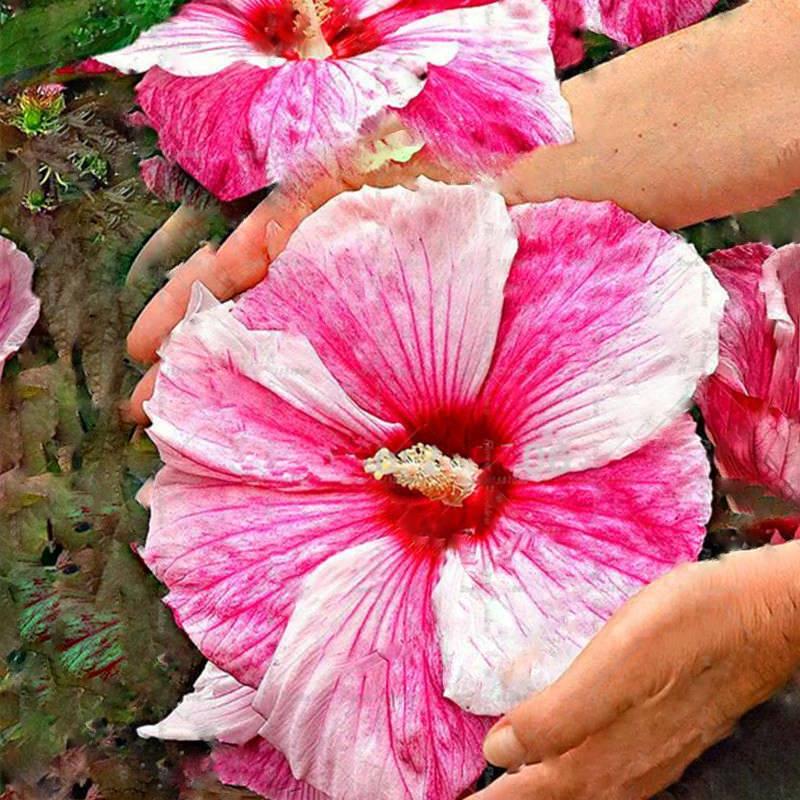 At BestSeedsOnline you will find magnificent seeds that you can plant all year long. This topic is about the top 5 best seeds to plant first in the spring of 2022. If you are as excited as me for upcoming spring and if you love gardening? Then you should definitely keep on reading to find out what seeds are best to plant next spring.
Let's be clear from the start: this blog is not about which seeds to plant first for the year, but which to plant first in the spring of 2022. For those who live in the Northern Hemisphere, spring officially begins sometime in March. Keep that in mind.
The colorful Creeping Thyme seeds from BestSeedsOnline are one of our most popular seeds. Of course they are!
Creeping Thyme, also known commonly as 'Mother of Thyme,' is an easily grown plant and can be planted by any novice gardener.
How to grow
Growing creeping thyme is a simple and easy process due to its compatibility in a variety of soils and different light exposures. It will grow quite well in areas with full sun to light shade environments.
Creeping Thyme has to be planted in late spring or early summer, after the frost has passed. This will allow the roots to establish themselves through the growing season.
BestSeedsOnline offers amazing colors of the Creeping Thyme seeds. Go check out our website and pick your favorite color.
Hibiscus seeds are as you can see available the most beautiful colors. This flower is highly recommended to plant in the spring of 2022, because of its amazing look and colors so it will bring some joy in your COVID quarantine life.
How to grow
Hibiscus seeds should be sowed indoors, 6-12 weeks before the last frost (depending on what environment you live in). It is recommended to use a seed starting kit.
The seeds should be soaked in room temperature water for at least 8 hours, to speed up the germination process. You can sow the seeds 0.5 an inch deep into well-draining soil with full sun available. After a few weeks you can transplant them into a larger pot. Important is to be careful with the roots of the hibiscus plant when transplanting them.
Pick your favorite color hibiscus seeds or get a mix, and start sowing!
The beautiful Pampas Grass seeds of BestSeedsOnline are a real bestseller have made a comeback in the popularity stakes. Early spring is the best time to live for this amazing pampas grass plant, so be the first one to purchase some of these magnificent seeds.
When the temperature rises the pampas grass begins to flourish and producing tall, 12ft plumes. This will take a few months, but then you can enjoy this beautiful plants by the summer.
How to grow
Pampas grass is an easy plant to grow and it can tolerate heat, drought, coastal climates and exposed spots. Once the plant has established itself, the only issue can be to control its growth. In some areas it is classed as an invasive species, but with the right care and knowledge, pampas grass can be a stylish and amazing addition to your garden or living room (if you grow it in a pot).
Rainbow Succulents are my favorite type of seeds, because they are very easy to grow and look fabulous indoors en outside in your garden. These succulents from BestSeedsOnline are highly recommended for upcoming spring, because that's when these beauties grow best. Rainbow succulents grow best and fastest in spring or fall.
How to grow
You have to grow succulents in well-drained succulent mix with an ideal pH of 6.0. Water them regularly during the spring and keep the soil evenly moist. The top of the soil can become slightly dry between watering, so they don't have to be soggy all the time.
These amazing rainbow succulents can handle some sun and extreme heat, but you have to plant them in a gentler weather. Ones they have grown fully they can resist some extreme weather conditions. But our cute and colorful succulents are very easy to grow and are highly recommended purchasing for spring 2022.
Spring is obviously the best time to grow a lot of seeds and that's why you are at the right place, here at BestSeedsOnline. The colorful hosta seed is are a very popular type of seed that grow best in early spring or early fall, and definitely before the rainy season (if your area has one). These amazing and colorful plants come in varied sizes and different stunning colors.
It is good to keep in mind that not all hosta seeds well produce a large amount of seeds pods. Sometimes the seeds are not viable and will not germinate. This depends on the type of hosta you purchased and if the environment you live in, matches the type of seed.
How to grow
So it is easy to grow a hosta plant if you provide the best care for that specific type of seed. Providing the right treatment will help ensure the best possible germination rate. A hosta seed needs warm, moist and fast-draining soil to germinate well. You can purchase suitable nursery pots at with drainage holes, this will work best. Most hosta seeds will germinate in 10-20 days under warm and moist conditions.
Tip from BestSeedsOnline:
When buying seeds for spring 2022, you should always keep in mind that not every type of seeds grows well in every environment. Always check online if the seeds you bought on BestSeedsOnline are compatible to your environment and the climate you live in. This way you will never get disappointed when they don't germinate or not as fast as you hoped.